A Letter from the Dean
Dear members of the Class of 2026,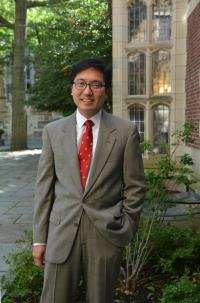 Congratulations! As new members of the Yale community, you are joining thousands of other scholars from around the world working together in discovering and sharing knowledge. Although Yale's classrooms, laboratories, libraries, studios, and residential colleges have adjusted due to the pandemic, students in Yale College are nevertheless participating fully in Yale's curriculum, cocurriculum, and extracurriculum; this guide will introduce you to all of them, so please use it to orient yourself. Most of the information currently posted on this website is from last year. We are providing it for you to give you an idea of what to expect. Till then, please have patience and feel free to reach out to first-year.affairs@yale.edu with any questions. I am looking forward to welcoming you to campus soon, but I am so pleased to welcome you to Yale College today.
With best wishes,
Dr. Marvin Chun
Dean Yale College
Richard M. Colgate Professor of Psychology; Prof Neurobiology
---
*The information specific to the Class of 2026 will be available in May of 2022
---