A Letter from the Dean
To the members of the Class of 2025,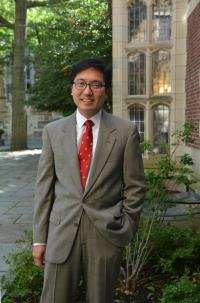 As new members of the Yale community, you are joining thousands of other scholars from around the world, working remotely but together, in discovering and sharing knowledge. Although Yale's classrooms, laboratories, libraries, studios, and residential colleges are closed temporarily during the pandemic, students in Yale College are nevertheless participating fully in Yale's curriculum, cocurriculum, and extracurriculum; this guide will introduce you to all of them, so please use it to orient yourself. I hope that that the time to be able to welcome to you campus in person comes soon, but I am so pleased to welcome you to Yale College today.
With best wishes,
Dr. Marvin Chun
Dean Yale College
Richard M. Colgate Professor of Psychology; Prof Neurobiology