Yale College, the undergraduate branch of Yale University, offers instruction in more than 80 subjects spanning the liberal arts, sciences, and engineering. Its signature residential college system and expansive extracurricular programs sustain a supportive community of students, staff, and scholars.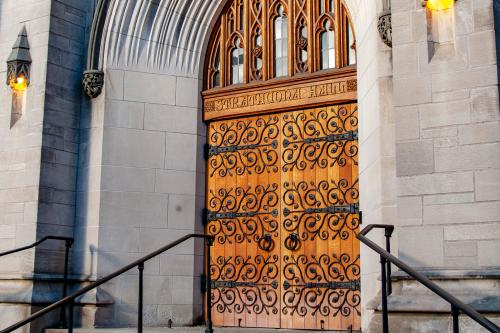 Yale College opens its doors to families and friends and invites everyone to attend the dozens of events planned around campus and throughout New Haven.

Whether you plan to visit the newly renovated art gallery, cheer one of our teams to victory, or sit in on a discussion of Yale College life, you will find the details to those and all other events here. And as you plan your stay, you will also find everything you need to know about navigating the city, dining, and lodging.
October recess begins, 5 p.m.
Classes resume, 8:20 a.m.
November recess begins, 5 p.m.
Explore the full Academic Calendar