Yale College Community Care
Yale College Community Care
Yale College Community Care
Summer Availability
Community Wellness Specialists will continue to be available to meet over the summer to help develop skills and strategies.      
Students who are in the state of Connecticut will have access to standard drop-in services with the College Care Clinicians. For students who are out of state, College Care Clinicians can provide a one-time, problem-solving consultation to help students assess their needs and to help them identify resources in their current location.
About the Program
Yale College Community Care ( YC3), a program created through the collaboration between Yale College and Yale Mental Health and Counseling, expands mental health and wellness support to Yale College's diverse undergraduate student community. In addition to the services that remain available to students via the department of Yale Mental Health and Counseling, the YC3 program offers students additional options for support. The YC3 program provides students the ability to drop-in with a team member during a day/time of their choosing. 
Founded in the spring of 2021, YC3 has eight full-time staff members; four College Care Clinicians and four Community Wellness Specialists. All team members meet with students individually and through group opportunities. In addition to these services, YC3 team members can assist students who are thinking about pursuing more formal, ongoing therapy through Yale Mental Health and Counseling. Students can schedule YC3 appointments directly.
Mission Statement
Our mission is to provide short-term mental health and wellness services to Yale undergraduates. We offer readily accessible individual and group opportunities that are tailored to a diversity of student needs. A partnership between Yale College and Yale Mental Health and Counseling, we strive to promote a student-centered culture of well-being.
College Care Clinicians are licensed clinical social workers and psychologists who are available to meet with students in locations near the residential colleges for drop-in clinical care. The YC3 clinicians are part of the Mental Health and Counseling staff, and meetings with them are confidential. They also work closely with the rest of the YC3 team on common issues and community programming.
Community Wellness Specialists are available to meet in the residential colleges with students who want to work on practical strategies for overall well-being. They are part of Yale College's Student Affairs Office and work together with heads, deans, first-year counselors, and peer liaisons as members of the residential college's support team. The tools and approaches they offer can be used alongside therapy or on their own. The YC3 specialists can also connect students to other resources throughout the university.
Mental Health and Counseling continues to offer treatment to students who would like to pursue formal therapy in a clinical setting, and the new staff expansion will make it easier and faster for students to be seen. Students can always call (203) 432-0290 during regular business hours to schedule appointments. They can also call that same number any time, day or night, to speak to a clinician immediately.
These two expansions have been made possible by the generous support of anonymous donors and the offices of the president and the provost.
YC³ offers virtual workshops for all undergraduate students at Yale College on topics such as: Sleep 101, Mindfulness, Stress Management & Restorative Yoga. For a complete list of our offerings, with instructions on how to sign up, explore the Yale Connect Events List. If you are interested in a therapeutic group offering this semester, please email college.care.clinicians@yale.edu.

If you are interested in YC³ collaborating or leading a program for your Yale College group, organization, or department, please use our request form and someone will get back to you.
Meet Our Staff
Community Wellness Specialists
Email: community.wellness.specialists@yale.edu
Common Topics for a CWS
Stress management, motivation, sleep, communication skills, identity development, time management, LGBTQIA+ matters, difficult conversations, imposter syndrome, procrastination, body image, mindfulness, self-compassion, boundaries, relationships, overall wellness
Haja Kamara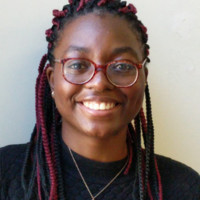 Haja Kamara (
haja.kamara@yale.edu
)is passionate about helping students develop practices to improve their overall health and wellbeing. A graduate of Yale College (SM '19) and the Yale School of Public Health (MPH '20), Haja has supported students in a variety of capacities from serving as a Communication and Consent Educator (CCE) and Co-President of the Yale Black Women's Coalition to performing with their improv group, the Yale Exit Players. In their past work supporting students, Haja worked with students of color, first-generation and low-income (FGLI) students, and LGBTQ+ students.
Haja has experience teaching about communication skills, self-care, managing academic stress and imposter syndrome, building healthy relationships, navigating intersectional identities, gender and sexuality, and supporting survivors of sexual misconduct.
Haja is thrilled to return to Yale, to New Haven, and is looking forward to continuing to work with students from diverse backgrounds and communities. In her free time, you can find Haja practicing the guitar, writing, biking, or running.
Ricky Belizaire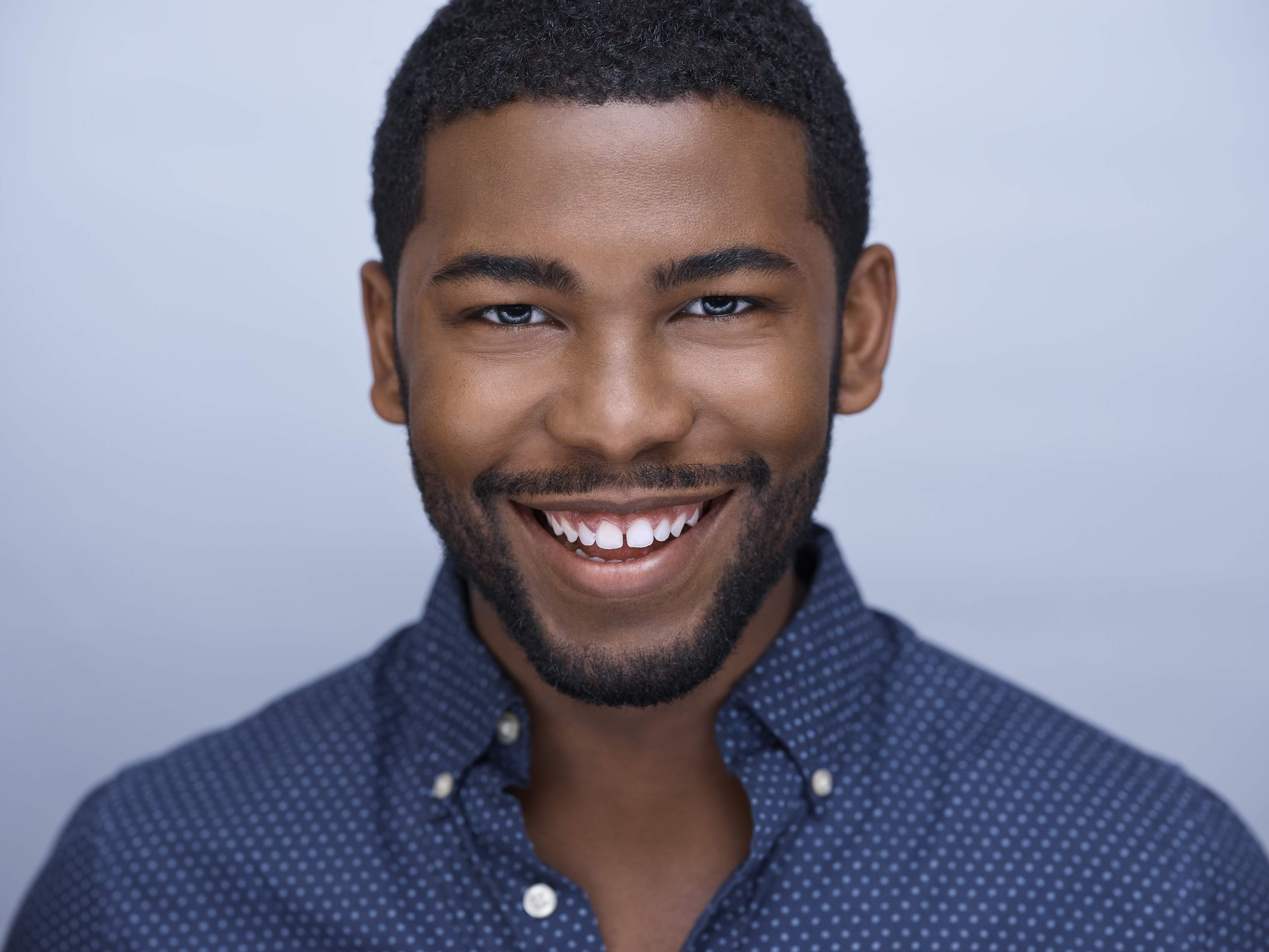 Ricky Belizaire (
ricardo.belizaire@yale.edu
) is passionate about supporting students well-being, long after their academic pursuits. Committed to helping others be successful, his ethos centers around belief, inclusion, and empathy. Ricky has experience working with students from many different backgrounds and communities, including first-generation college students, LGBTQ+ students, BIPOC students, and transfer students while recognizing the many intersections folks often occupy. Prior to Yale, Ricky spent two years at the University of Georgia working within the UGA Pride Center building out wellness programs and leading educational trainings that connected students to resources on campus and in the local community.
Ricky has a breadth of knowledge and experience teaching about creating boundaries, time/stress management, self-care, communication skills, identity development and exploration, and transitional periods.
At the beginning of COVID-19, Ricky implemented a bi-weekly program at the university called Q-mmunity Wednesdays, which focused on holistic wellness to support students virtually in their remote environments. Ricky earned his Master's in College Student Affairs Administration from the University of Georgia, and his Bachelor's in Theatre Arts from Fairleigh Dickinson University, where he was a Resident Assistant and interned in the dean of students office. Ricky currently resides in Stratford, CT with his family, and in his spare time enjoys cooking, dancing, and traveling. 
Angie Makomenaw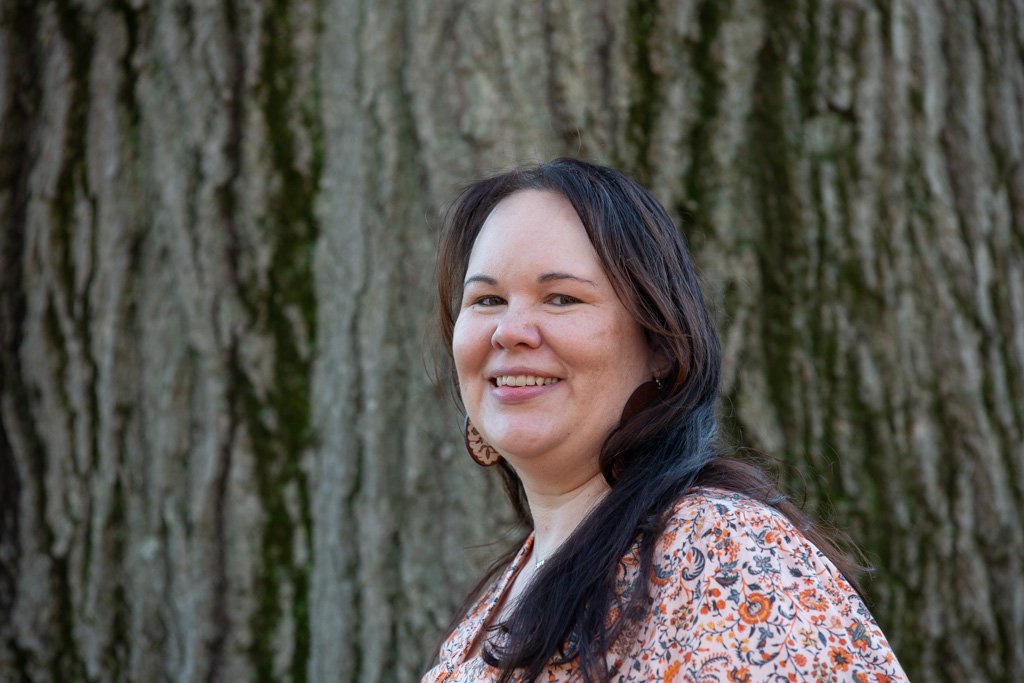 Angie Makomenaw (angelyn.makomenaw@yale.edu) has spent 16+ years supporting and advocating for mental health clinical teams within university settings (Wesleyan University, University of Northern Colorado, and University of Utah) and her own tribal community, Saginaw Chippewa. She is also a peer grant reviewer for the Department of Justice specifically working on grants supporting human trafficking organizations and tribal communities.  Angie enjoys supporting, guiding, and learning from students the best ways to integrate well-being practices. She identifies as indigenous (Ojibwe/Apache) and loves to blend the medicine and wellness wheels together. Angie has a wealth of experience teaching about healthy relationships, communication skills, sleep dynamics, self-care, supporting others, creating boundaries, motivation, imposter syndrome, mindfulness, and is a QPR trainer. In her free time, Angie enjoys watching high levels of television with her family and enjoying the views of the beautiful outdoors from the comfort of the indoors.  She lives with her partner (Matthew) and children (Odeno & Ishkode Nimkee) in Trumbull College.  Not to be forgotten, she also lives with their cats, Jasper and Aanii, who keeps them all in line with their condescending stares."
Corinne Coia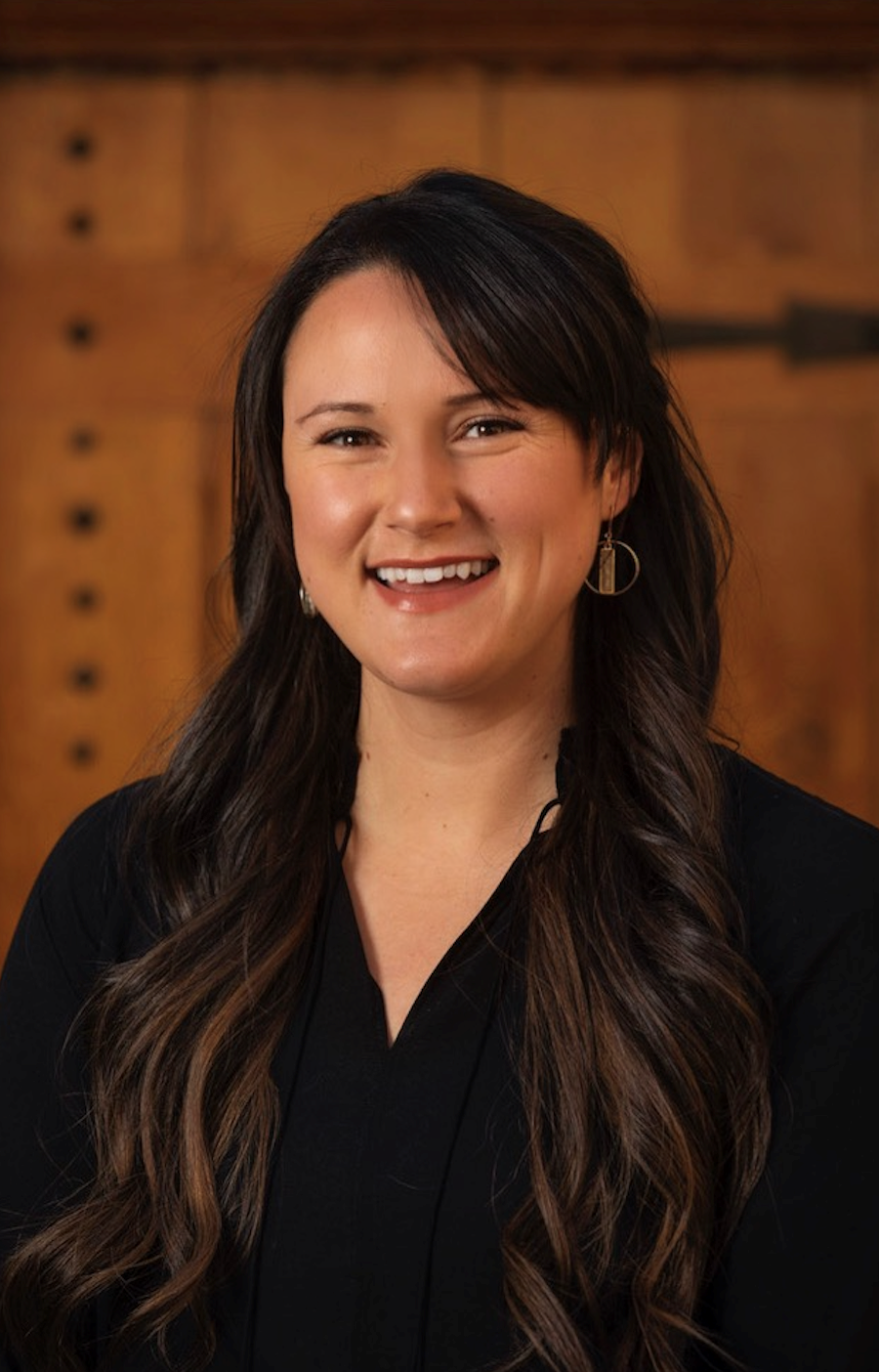 Corinne loves working with students through a holistic lens to help support them through their unique life challenges. Corinne has experience working with members of the LGBTQ+ community and has extensive experience working with topics such as stress management, mindfulness, sleep, body image and athlete specific issues. Corinne joined Yale after spending two years at the University of Notre Dame working on well-being initiatives within the athletics department and worked to create a psycho-educational program for both student-athletes and coaches. During her time at Notre Dame, Corinne worked to create a mental health bystander program for all students and served as a Koru Mindfulness instructor. Corinne spent several years working with eating disorders as a therapist at Walden Behavioral Care, where she did both individual and group therapy and was part of the team who worked to create an athlete specific program called GOALS. Corinne earned her Master's in Social Work and Bachelor's in Kinesiology from the University of New Hampshire where she was a member and captain of the Women's Basketball team. Corinne currently resides in New Haven with her wife Elizabeth and their two dogs, Hunter and Ollie. Corinne enjoys hiking, home renovations and painting/photography.
College Care Clinicians
Nicole Cepeda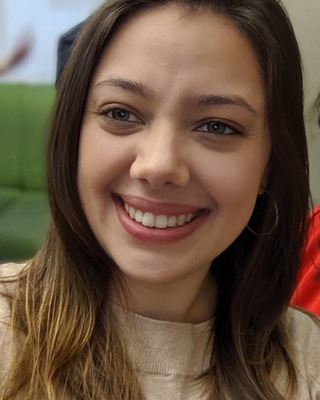 Nicole Cepeda (nicole.cepeda@yale.edu), LCSW is a bi-cultural/bilingual Clinical Social Worker and native New Yorker, now residing in Connecticut. Nicole is dedicated to providing a safe, non-judgmental, therapeutic space for all individuals. Nicole's background is in therapy with children, adolescents, and young adults. Her clinical approach is focused on helping people understand the effects of trauma and the healing journey, specifically gender-based and intergenerational trauma. Nicole's sessions are student-centered, culturally-informed, and appreciative of the vulnerability and courage present in the room. Lastly, Nicole enjoys testing her strength through Powerlifting and always starts her day with a cup of Bustelo.
Kayla Reid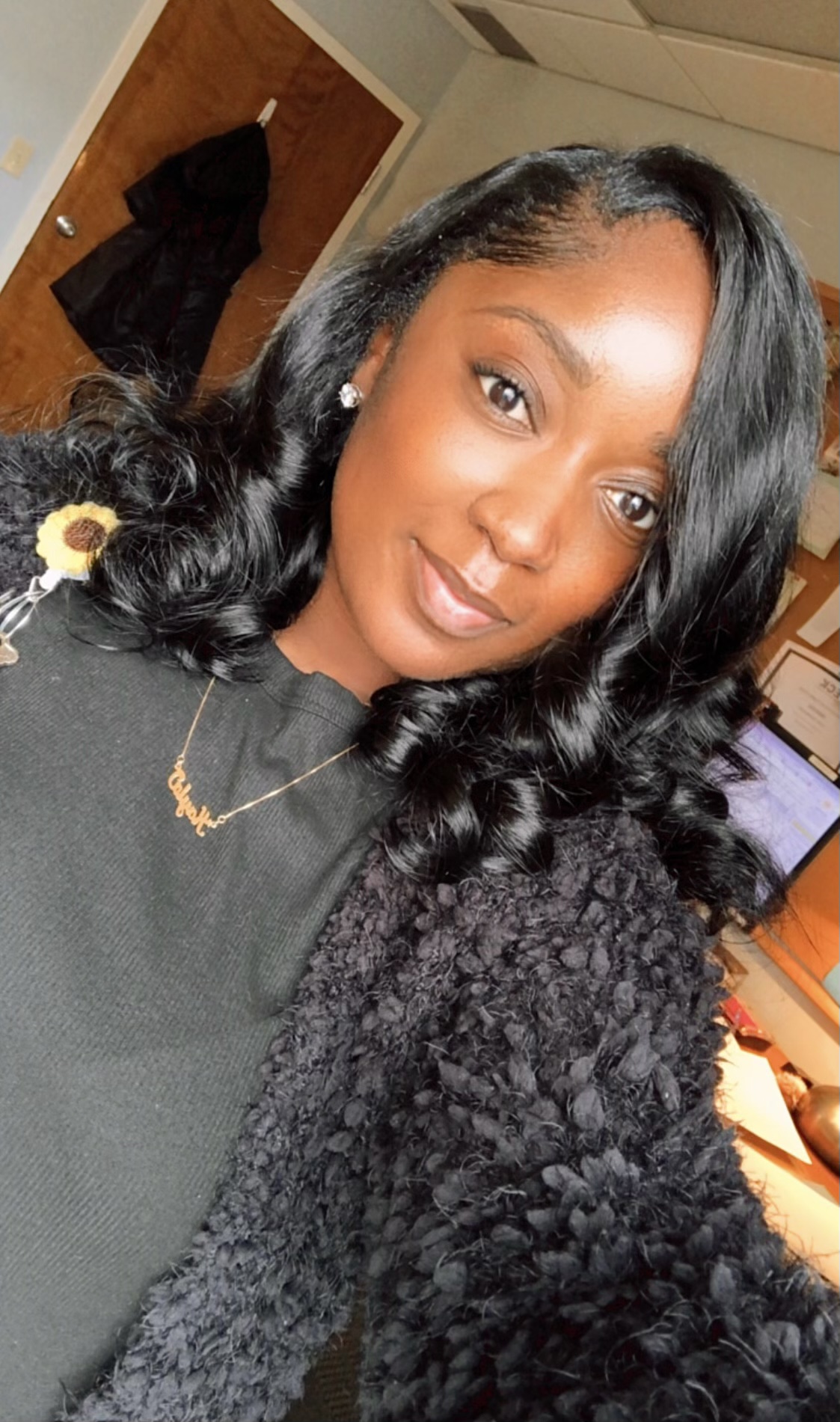 Kayla Reid (kayla.reid@yale.edu), LCSW completed her Bachelors degree in Social Work at Central Connecticut State University followed by a Masters in Social Work at Fordham University's Graduate School of Social Work. Kayla is a New Haven native and familiar with the culture of the neighborhoods and communities surrounding Yale. Kayla's background is in therapy with adolescents, families and young adults. Her clinical expertise includes Cognitive Behavioral Therapy and integrative approaches to overall health and wellness. Kayla is passionate about working with diverse populations and specializes in culturally appropriate and evidence-based practice strategies to effectively engage with individuals at their respective stages of identity development, life circumstances, or cultural, economic and religious backgrounds. Kayla is dedicated to providing a safe, non-judgmental, therapeutic space for all individuals and looks forward to working with students to cultivate growth, wellness and healing.
Zeleyka Fowler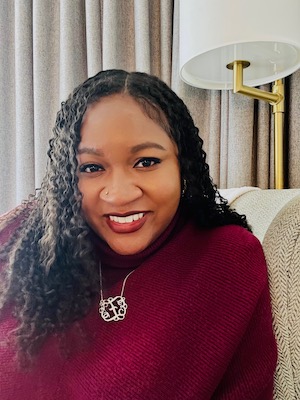 Dr. Zeleyka Fowler (zeleyka.fowler@yale.edu) completed her doctorate in Clinical Psychology at Long Island University Post Campus. Her predoctoral internship focused on health psychology, combat and sexual trauma treatment at the Brooklyn Veteran Affairs Medical Center in the New York Harbor Healthcare System. She completed her postdoctoral residency at Community Health Center Inc. and her clinical experiences include her work at Brooklyn College Personal Counseling Center. Her clinical specializations include trauma treatment, cultural identity development, and integrative approaches to overall health and wellness. Dr. Fowler strives to inspire creativity and autonomy in a therapeutic space that is supportive and tailored to the needs of each individual. She is passionate about working with students to cultivate growth and wellness through the exploration of their identities, fostering emotional awareness and highlighting healthy ways of managing relational conflicts and coping with emotional distress. 
Lauren Moss-Racusin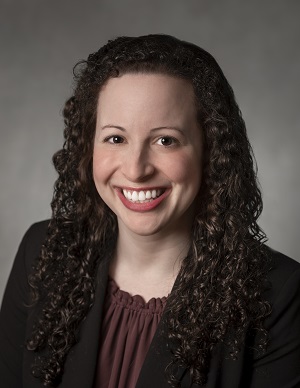 Dr. Moss-Racusin (lauren.moss-racusin@yale.edu) completed a Bachelor's degree in Hispanic Language and Literatures from Boston University, followed by a doctorate in Clinical Psychology from the University of Connecticut, a clinical internship at the counseling center at the University of Illinois at Chicago, and a postdoctoral fellowship at the counseling center at Temple University. She is passionate about contributing to the linguistic and cultural inclusivity of the mental health field, and about using psychotherapy as a platform through which to advance social justice. As a clinician, she helps individuals to understand themselves and their relationships, to learn adaptive ways to engage with their thoughts and feelings, and to make healthful changes. Dr. Moss-Racusin loves working with university students on the range of life issues they may be facing, including psychological distress; trauma; identity development; discrimination; familial, peer, and romantic relationships; academic and occupational decisions and pressures; and growing independence.